The Ultimate Fighting Championship (UFC) is probably the largest and most popular (mixed martial arts) MMA organization in the world, and I am a big fan. In this post, we will address some interesting question such as who won the most fights by analyzing all UFC events and fights that has been held.
How many events are held by UFC in each year?
Before we dive into the fights, let's look at how UFC has developed throughout the years in terms of the number of events and fights.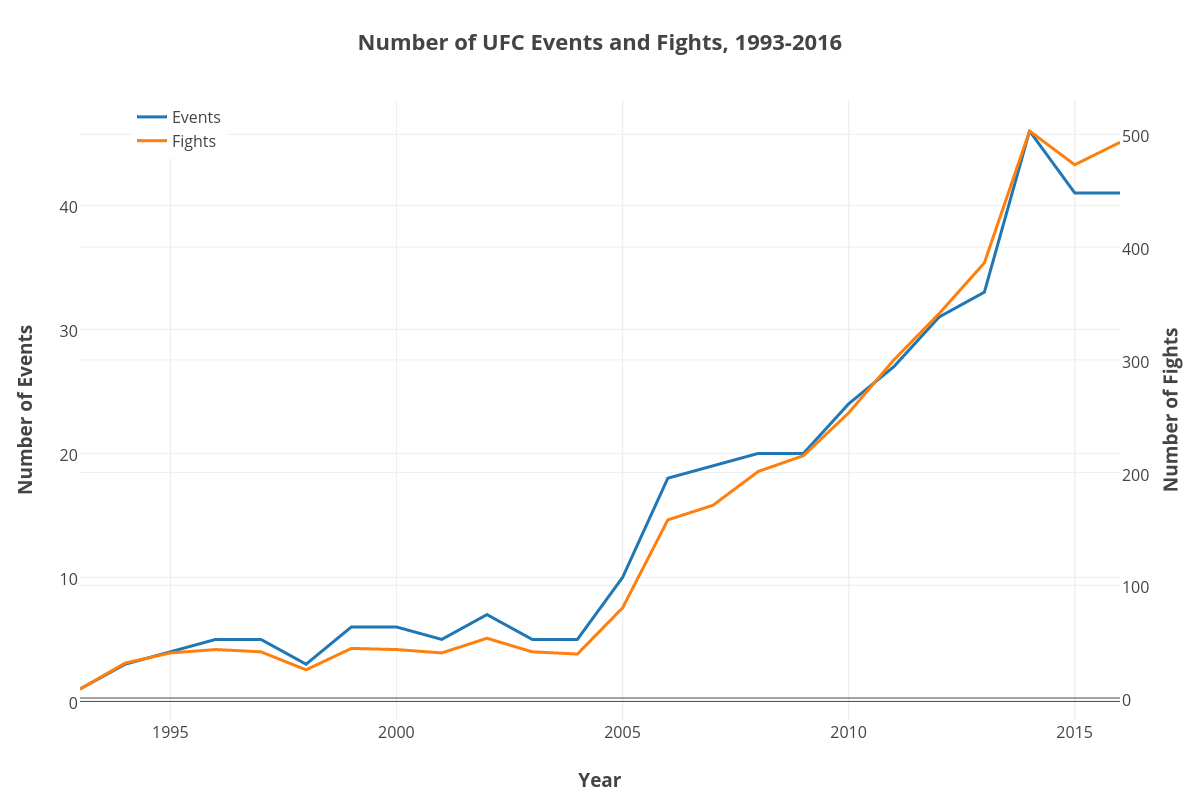 The graph clearly shows that UFC has really taken off since 2005. In 2016, the company held 41 events and 493 fights compared with 1 event and 8 fights in 1993, when the company started.
How each UFC fight ended?
Most of the time, a winner is declared after a fight. Occasionally, a draw or no contest (due to accidental illegal strike et al.) may happen. Indeed, over 98% of UFC fights have a winner/loser.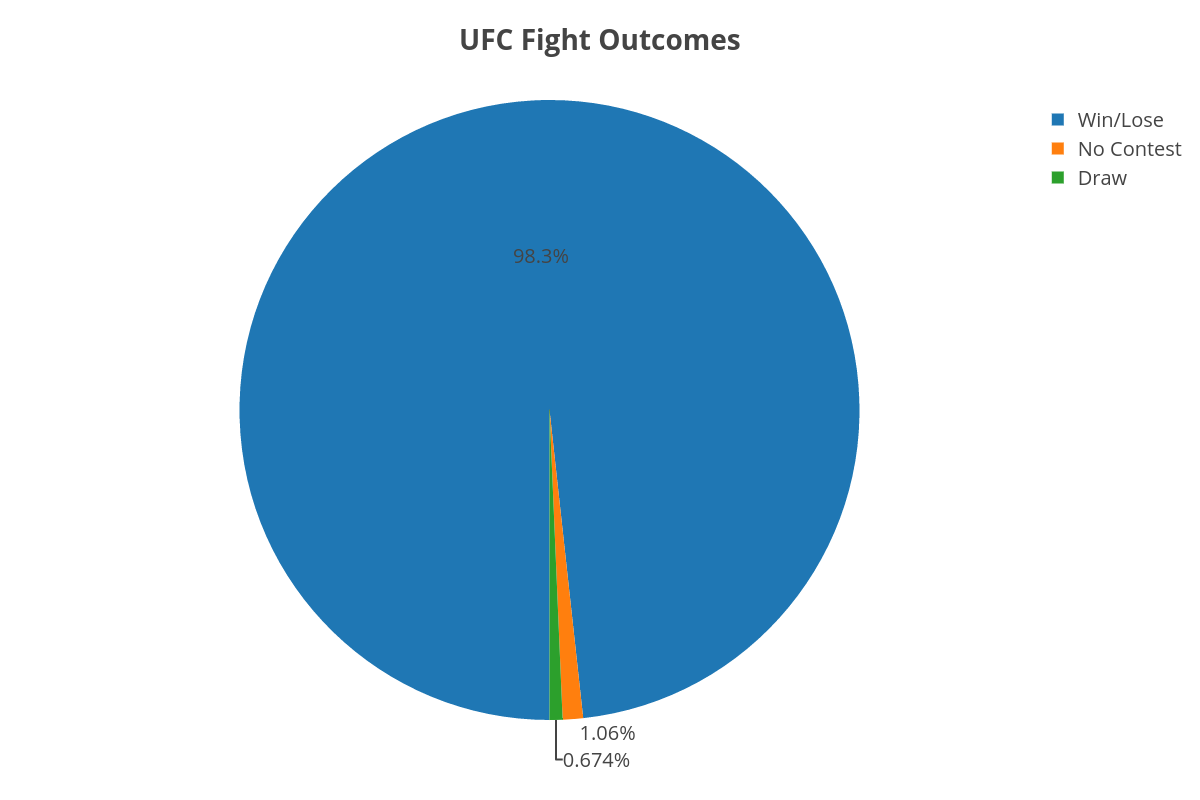 The next question would be: how the winners won the fights? Well, let's find out!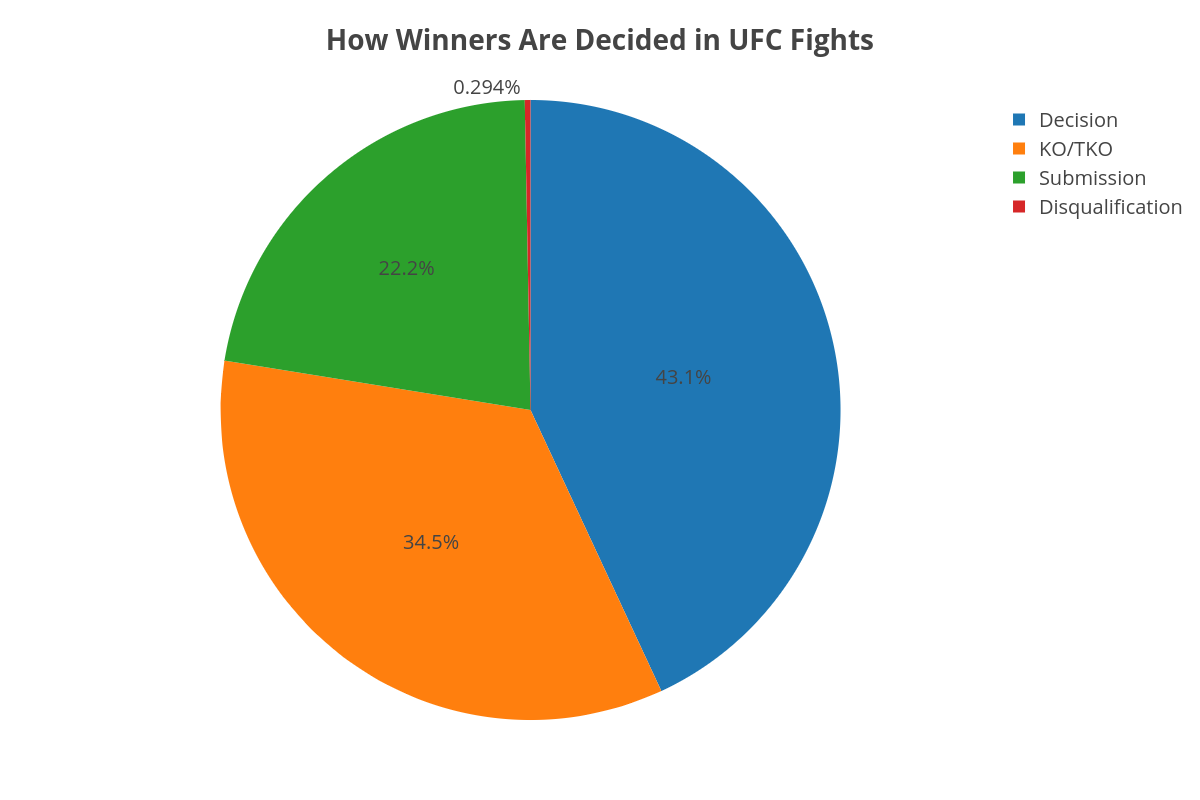 As we can see, most fights were won by decisions (43%), and the next is KO/TKO with an overall percentage of 35%.
What are the most frequently used finishing techniques?
It's alway excting to see a KO/TKO, and maybe to a less extent, submission as well. So, how did the fighters KO/TKO or submit their opponents?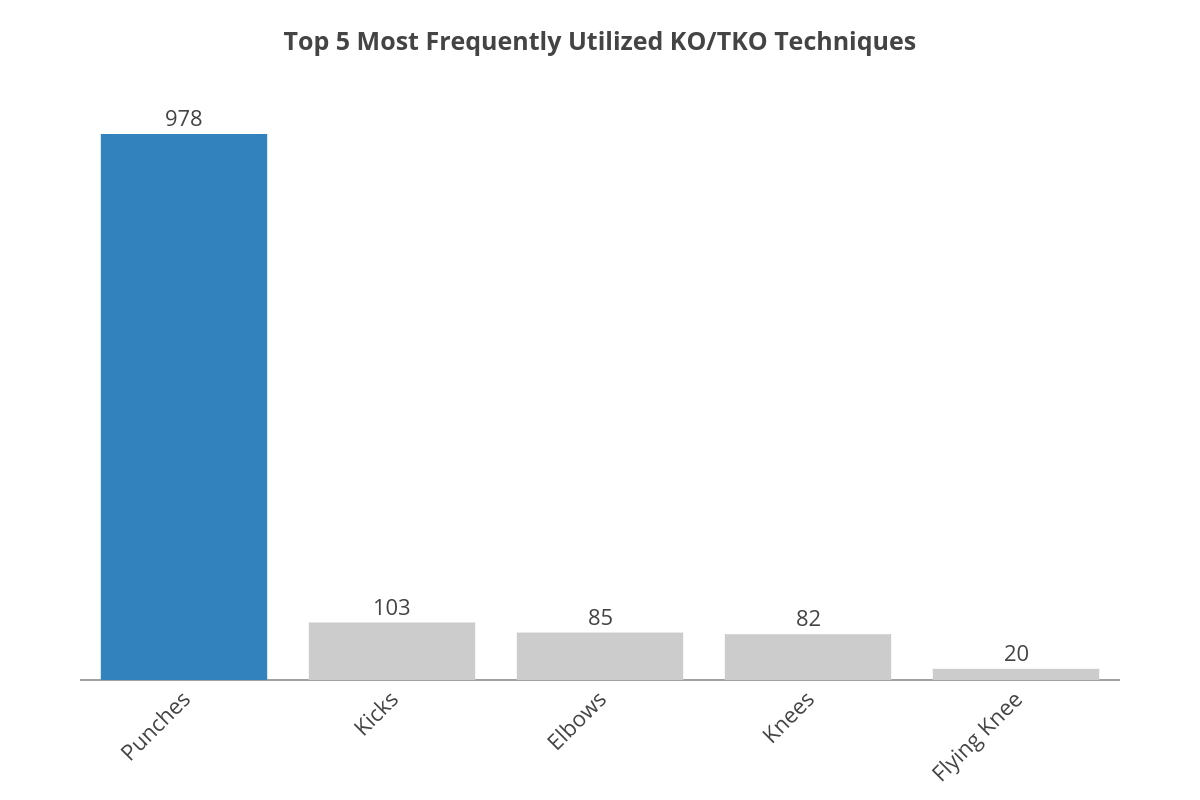 As we can see, KO/TKOs were predominantly achieved by punches. In terms of submission, rear naked choke is the most frequently used method.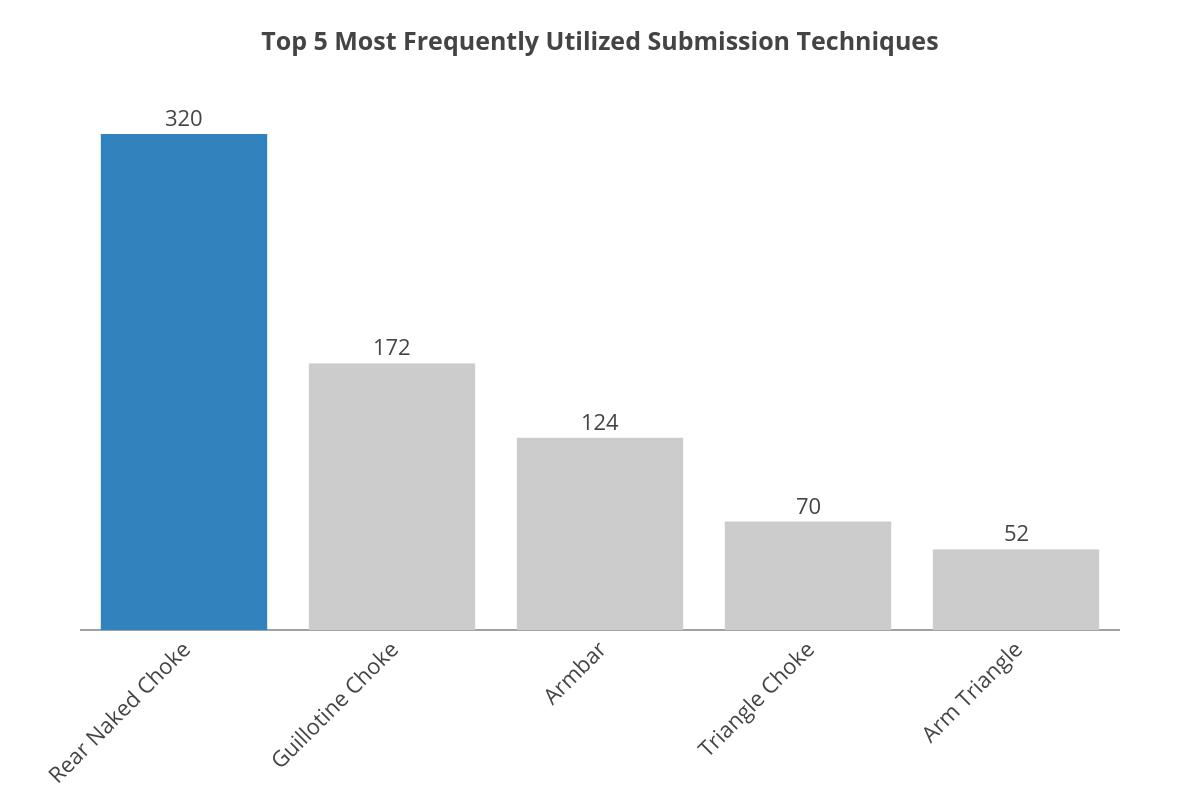 Who won the most fights?
To my suprise, it is ​​​​Michael Bisping who holds the record. He is going to fight the returning Georges St-Pierre, if Georges wins, he would tie Bisping's record. So, let's see!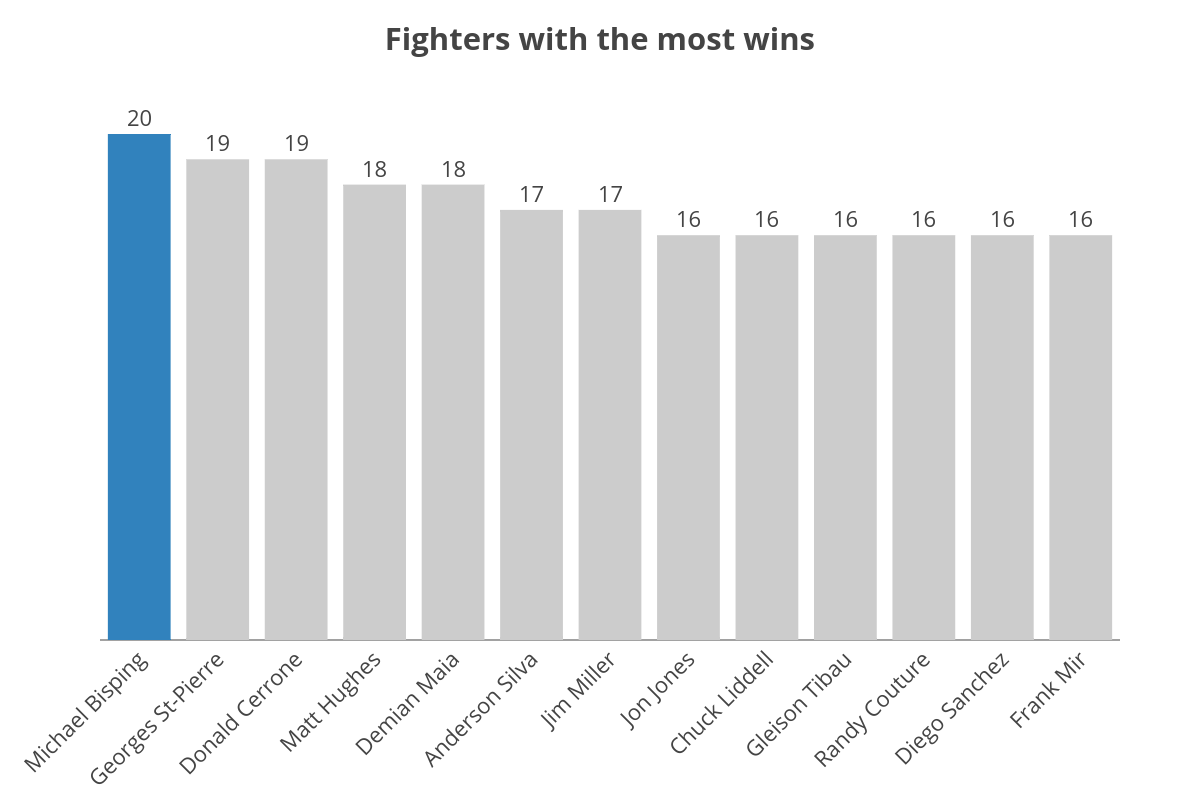 Which weight division has the most fights?
Finally, let's check out the fights held in each weight division. Clearly, lightweight and welterweight are the most active divisions. It makes sense as it kind of fits the distribution of human weights. Therefore, there may be more fighters in these divisions.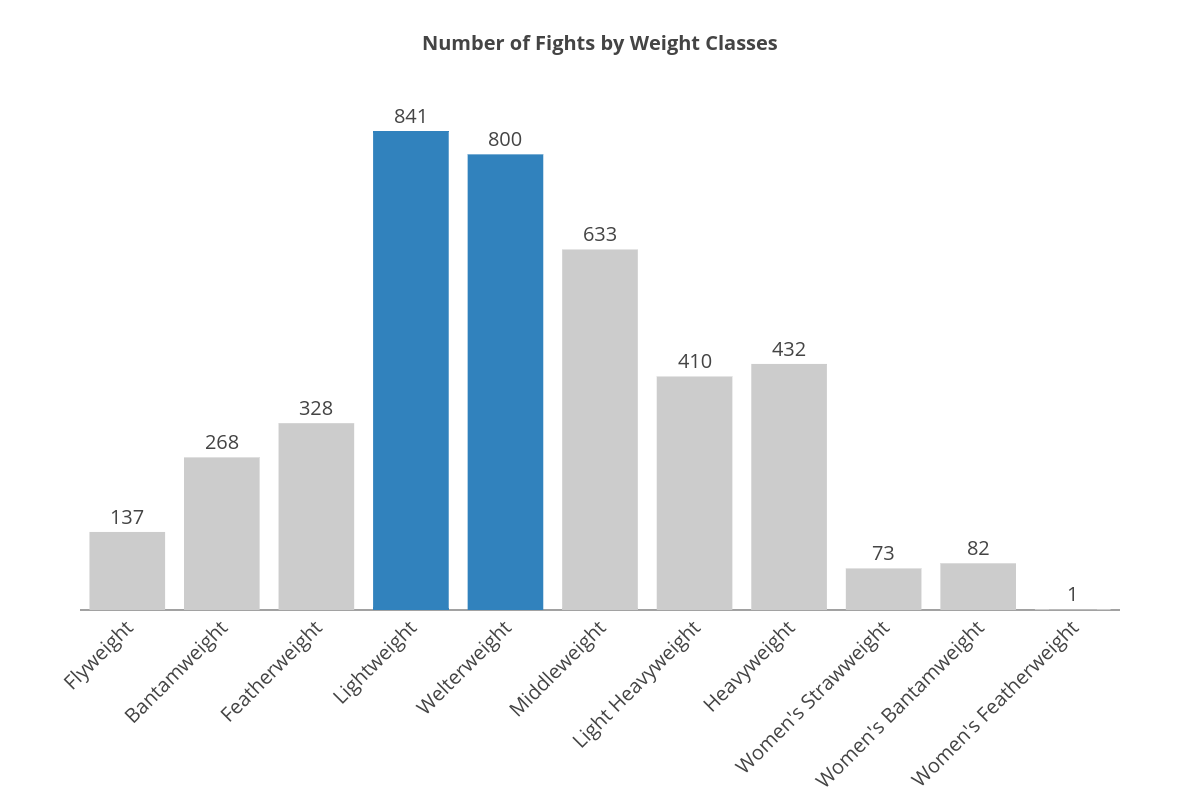 Additionally, the likelyhood of a KO/TKO goes up as weight increases . This may be why most people are excited about heavyweight fights!